Alleluia! Resurrexit Sicut Dixit!
Regina Caeli, KV 276 | St. Catherine of Siena Choir
July 25, 2018, marks the 50th anniversary of Humanae Vitae, "On the Regulation of Human Births." Pope Paul VI not only reaffirms the unbroken authentic teachings of the Catholic Church, he was truly prophetic. If you haven't read it, you'll find a truly beautiful and prophetic document: http://www.papalencyclicals.net/Paul06/p6humana.htm
The sayings of Saint Philip Neri: A daily email that includes his sound-bite wisdom. Sign up: http://us15.forward-to-friend.com/forward?u=951f91df832c7908936b38cab&id=f63f268dca&e=20431a7fe6
Don't miss this address by Supreme Court Justice Clarence Thomas at Christendom College:
https://www.youtube.com/watch?time_continue=1565&v=rJ4E2zPJbJ4
Mark your calendars: Corpus Christi procession and adoration at the conclusion of the 12 Noon Sunday Mass on June 3.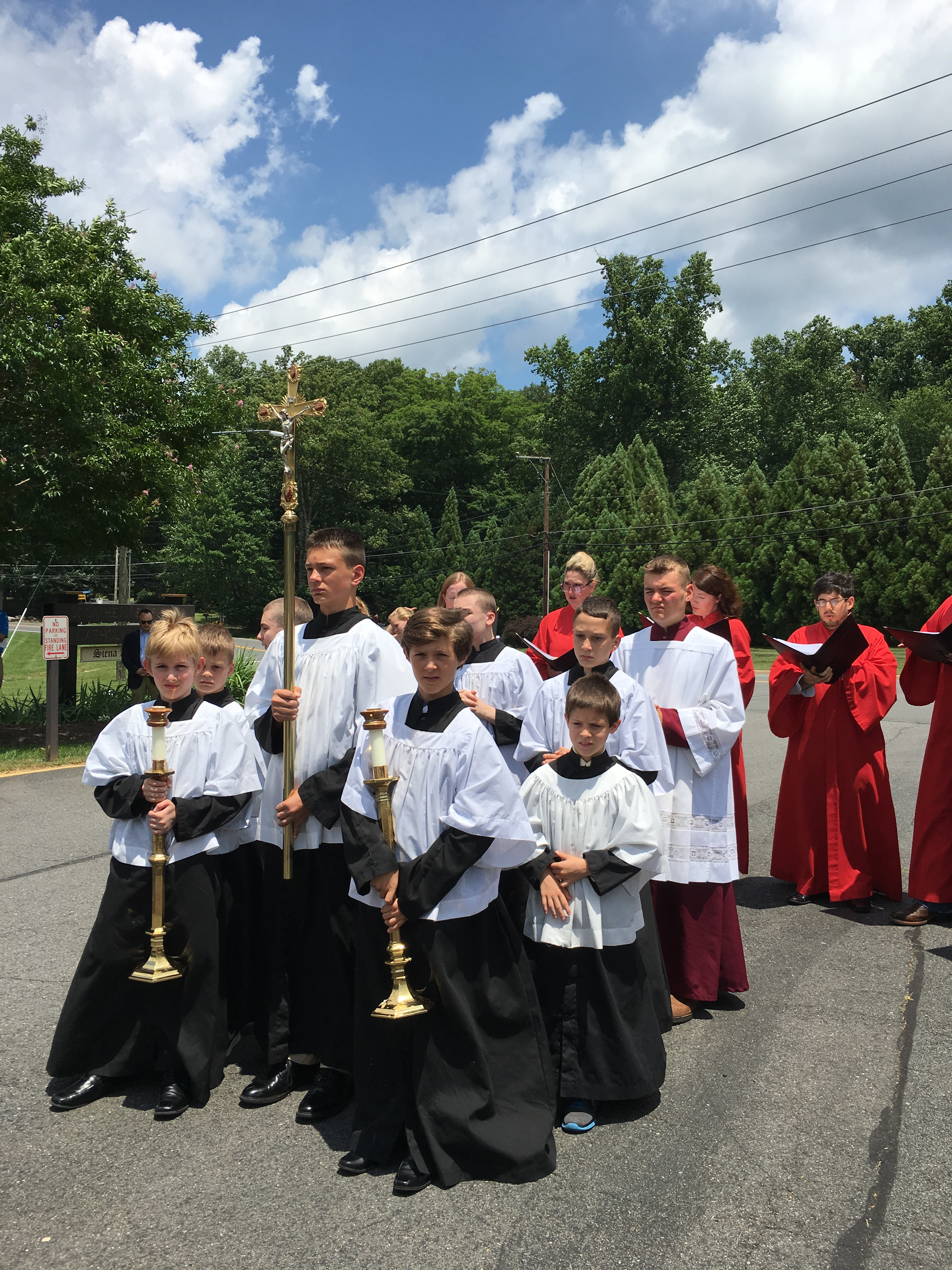 WE NEED YOUR HELP. The roster of ushers that serve to support our Parish has lost a number of ushers over the recent past. St. Catherine's is in need of ushers at ALL MASSES. Ushers are typically scheduled at the Mass of your choice once or twice per month. The schedule is flexible to accommodate family / travel conflicts and there is always substitute capability from the usher corps. Giovanni Kotoriy (Gio) coordinates the ushers and needs your help. If you have any questions or want to volunteer, contact Gio at This email address is being protected from spambots. You need JavaScript enabled to view it. . If you are asking: "How can I help my Parish", this is a great place to start.
Stop a multi-million dollar program to push long-acting reversible contraceptives on low-income women and teens. The General Assembly is haggling over a state budget that includes $6 million --and up to $12 million -- for a pilot program to push long-acting reversible contraceptives (LARCs) on low-income women and teenage girls -- without parental involvement. Much of this money would flow to the abortion industry, including Planned Parenthood, a major supplier of LARCs and the largest abortion provider in the country. http://vacatholic.org/action-center/
Contact your senator and delegate now to tell them to remove this harmful program from the budget. At the very least we should ensure these millions of taxpayer dollars don't flow to the abortion industry. It is not too late to affect this process! Act now!
If you do not know who your state senator and delegate is and how to contact them, go tohttp://whosmy.virginiageneralassembly.gov/ and type in your address at the upper right window.
Link to Pastor's "private" website (some essays on his blog):
Here is a link to the Pastor's personal website for parishioners and friends. It is still under construction. Amateur hour, but better than nothing! http://pastorcorner.wixsite.com/poko/blog